The 20th SIOF 2021
Shanghai International Optics Fair
SIOF 2021 was held during May 6~8th 2021 at the Shanghai World Expo convention & Convention Center. It was the first optical fair in China after the pandemic hit of covid-19. Thanks to the efficient control on the epidemic, the domestic optical market has got good recovery. The three days exhibition proved to be very successful. A continuous stream of visitors came to the exhibition.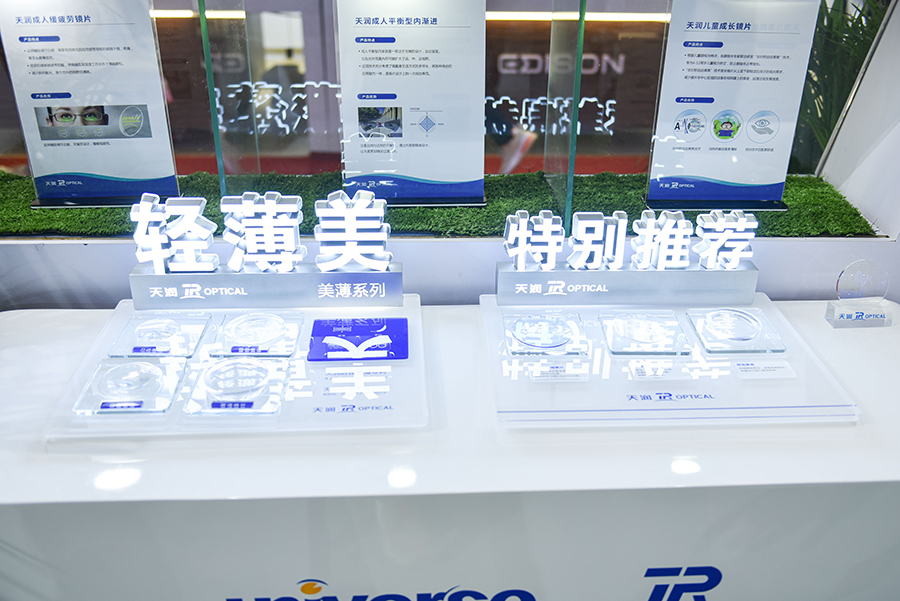 With more attention paid to eye health, people's demand for high quality customized lens are increasing. Universe Optical has been focusing on the field of personalized lenses. Together with international high-end software service company, Universe has developed and designed the OWS system, which adopts free-form surface grinding design and integrates advanced personalized visual optimization design, and can carry out specially designed lenses with beauty thin, antimetropia, prism or decentration.
In recent years, consumers' demand for lenses has gradually transitioned from improving and correcting vision to functional products. Keeping meeting consumer demand, Universe Optical expanded product categories and upgraded product technology. During the exhibition, several functional lens products were launched according for different age groups. They have achieved great interests from visitors.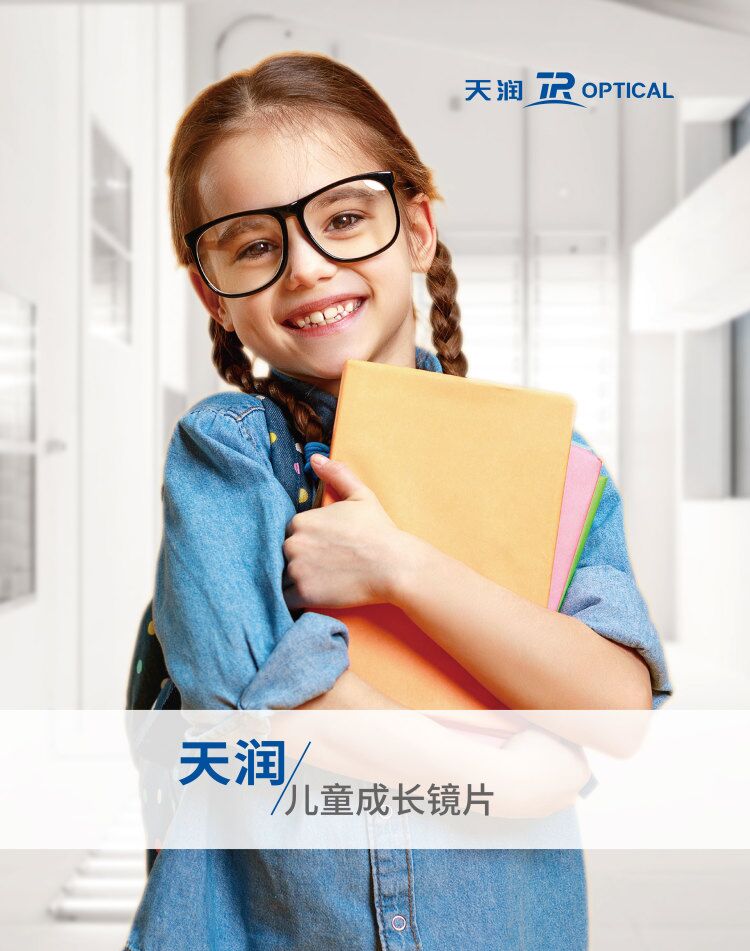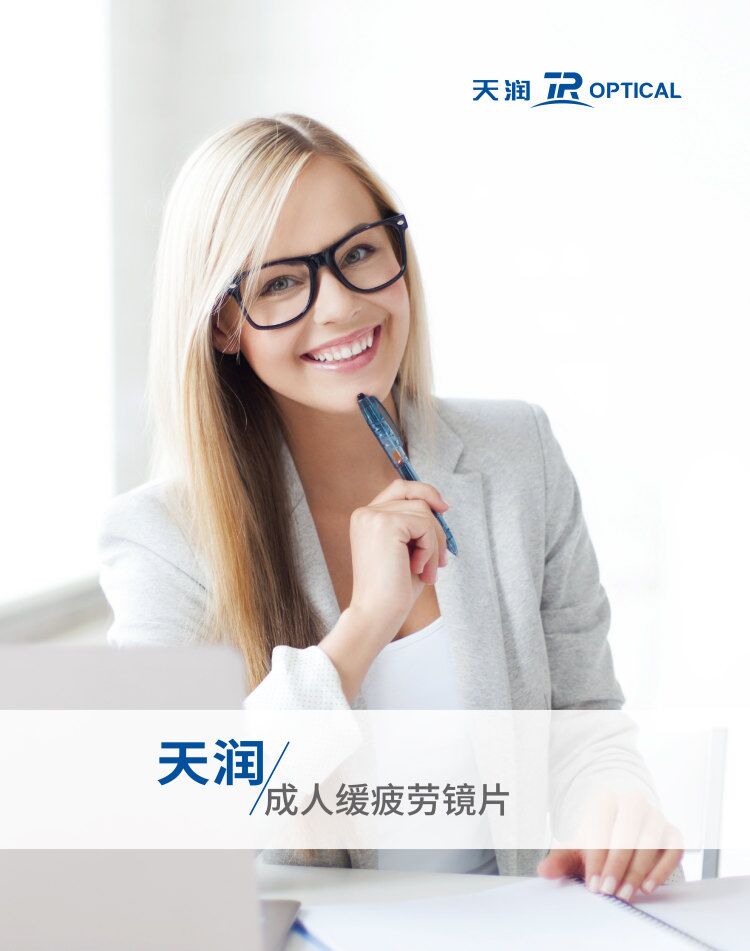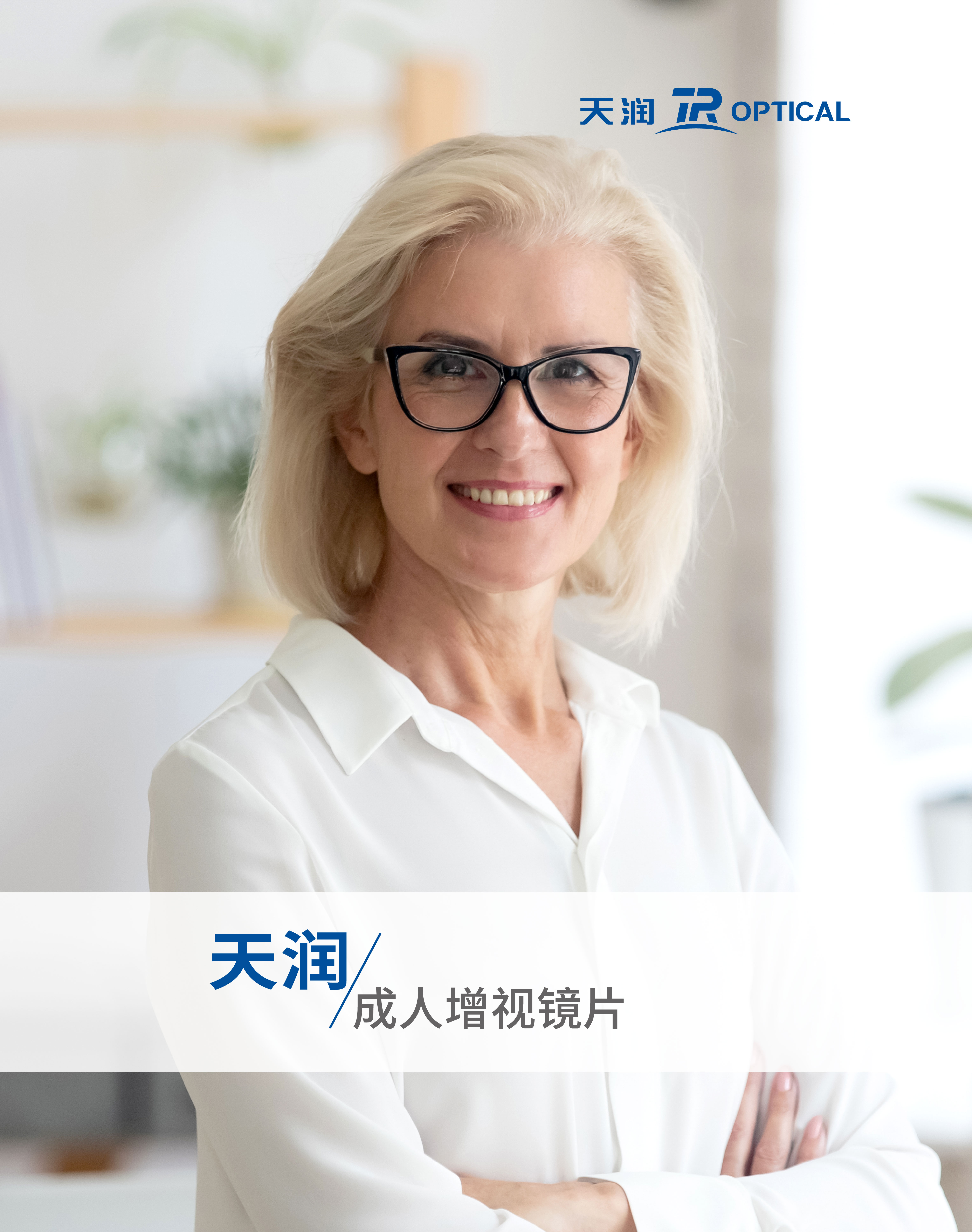 • Kid Growth Lens
According to the characteristics of children's eyes, the "asymmetric free defocus design" is adopted in the Kid Growth Lens, suitable for children aged 6-12. It takes consideration of the different aspects of the life scene, eye habit, lens frame parameters, etc., which greatly improves the adaptability of all-day wearing .
• Anti-fatigue Lens
Anti-Fatigue lens can effectively relieve the visual stress caused by long time use of the eyes. It adopts asymmetric design which can improve the visual fusion function of two eyes. Different addition powers are available based on the sphere 0.50, 0.75 and 1.00.
• C580 (Visual Augmentation Lens)
C580 visual augmentation protective lens can be used as auxiliary means for early cataract. It can effectively block most of UV light and yellow light of specific wavelength, which plays an important role in improving visual perception and visual clarity of patients with early cataract. It is suitable for people over 40 years old who need to improve their vision.
Join us, and you will find our advantages and differences!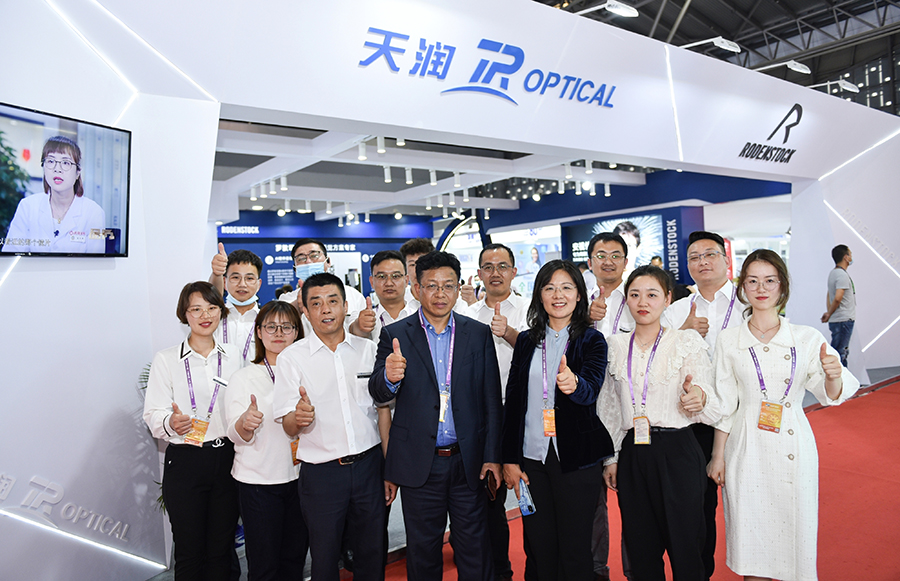 ---